HR Licence Brisbane
Drive a truck or bus (including a prime mover or a mobile crane) over 8.0-ton GVM with 3 or more axles or an articulated bus (a bus that can bend in the middle).
Note: You may also tow a trailer with a maximum weight of 9t GVM.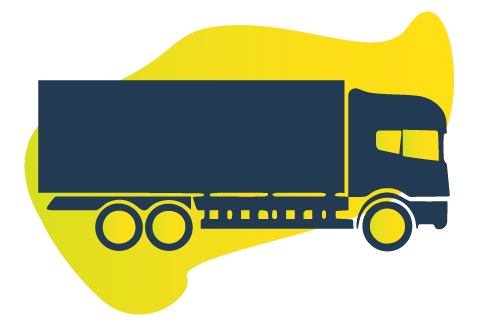 HR Heavy Rigid Truck Licence
An HR (Heavy Rigid) Licence is the highest class of truck licence you can obtain from holding a car licence. You must hold a car (Open or P class) or higher driver's licence class for at least 24 months to be eligible for an HR licence (12 months for MR (Medium Rigid). The heavy rigid licence covers you for tippers, concrete agitators, coaches and buses, tow trucks and freight deliveries.
There are three-kind of courses for those seeking Heavy Rigid training in Brisbane. You can either opt for a half-day, one day or two-day course depending upon your personal preference. Our professionals will train you with LR Licence, MR Licence, HC Licence and MC Licence in the most efficient way!
AUS Brisbane Truck School Great pass rates. We have high industry experienced trainers for LR, MR, HR, HC and MC Trucks, Forklift, Dangerous Goods, EWP & Earthmoving.
Eligibility:
To upgrade to a Heavy Rigid licence in Brisbane, you must have held your car licence for 24 months (min. 2 years Green Plates) and complete the Heavy Vehicle theory test with Qld Transport which can be done on the day of your practical driving test.
Course Objectives
Our HR licence training is delivered by a genuine, enthusiastic and knowledgeable team with a well-maintained fleet of modern vehicles.
An HR truck licence automatically includes qualification to drive medium rigid or light rigid vehicle classes. We also offer separate courses for each of those classes in Brisbane, the Sunshine Coast and the Gold Coast.
If you want to drive a bus or a multi-axle truck greater than 8 tonnes GVM or have the option to tow an additional trailer up to 9 tonnes, choose from a range of gearbox options:
Road Ranger (open class) – this gearbox is standard on US and large Japanese trucks
Synchromesh (Condition B) – this gearbox is standard on most European heavy trucks
Automatic (Condition B) – this gearbox is increasingly popular in mine site equipment, some buses and refuses trucks.
Heavy Rigid Brisbane Course Requirements
To become HR licenced to operate a higher vehicle class, you must hold your current licence for a set period (usually two years), and this period must have occurred in the last five years. This time Period can be continuous or made up of different individual lengths of time (excluding any time your licence was suspended, surrendered, cancelled or expired).
An open or provisional class C licence is held for 24 months. An open or provisional LR or medium rigid (MR) licence is held continuously for 12 months.
Pay the test booking fee to the Department of Transport and Main Roads.
Pass the Heavy Vehicle Knowledge test.
Steps To Getting HR Licence Brisbane
1. Learn to drive (HR licence class)
If you are thinking of learning and driving a Heavy Rigid class vehicle, you must have an AC class licence with 12 months of experience, and LR class licence, or an MR class licence.
A learner permit is not needed but one must be with you
A licensed driving instructor holding a Heavy Rigid or higher class driver's licence.
An instructor in a youth driver education course holds a Heavy Rigid or higher class driver's licence.
A person who has held a current Heavy Rigid driver's licence for at least four years.
HR Licence With Registered Training Organisation (RTO)
If you fulfil the eligibility criterion and pass an eye test, you can train for a Heavy Rigid licence with an authorised RTO. The candidate will be required to complete the following training modules
TLIC3004A – Drive heavy rigid
You will receive a Certificate of Attainment when you have completed the HR training, and the registered RTO will then conduct a practical driving assessment. If you complete your PDA, the RTO will provide you with a Certificate of Competency for your particular licence class.
2. Complete an application
If you meet the above eligibility criteria, you can apply to upgrade your licence to a Heavy Rigid class.
3. Provide proof of identity
You will be required to submit sufficient proof of your identity for the application
4. Submit the application
Applications for a driver's licence must be submitted to Driver and Vehicle Services centre.
You will need to provide:
Completed vehicle licence application form DL1.
Proof of identity documents.
Required fees.
5. Undertake an eyesight test and declare commercial medical eligibility: HR class
Eyesight
when applying for a heavy vehicle driver's licence, candidates are required commercial vehicle driver's standard eyesight test. If you use visual aids to pass the eyesight test, your licence will be endorsed to show that you must wear those aids when driving.
6. Declare commercial medical eligibility
Declare your medical body condition that is likely to impair your ability to control a heavy commercial vehicle.
7. Pass a heavy vehicle theory test
Candidates who hold an MR class driver's Licence with registered RTO will not be required to take the theory test.
Those who don't hold by MR Licence from the registered RTO need to give the theory test. The test contains 10 questions, and 8 must be correct to pass the theory exam.
8. Pass the Practical Driving Assessment: Heavy Rigid (HR class)
Before your licence can be issued, you will need to take a practical driving assessment (PDA) in a Heavy Rigid (HR class) vehicle.
Get your HR licence in Brisbane with our professional trainers. Contact us to find out about our affordable heavy rigid open licence courses in QLD.
What HR Truck Training Should I Choose?
There are three options when it comes to obtaining your HR licence:
HR – Automatic/Restricted
HR – Synchro /Restricted
HR -Unrestricted/Open
HR Automatic and HR Synchro licences are restricted types, which means you can only drive these kinds of trucks on the road. If you wish to drive all three transmission types, we recommend choosing an HR Unrestricted licence conducted using crash box transmission with double clutching.
What your HR Truck Licence allows you to drive.
When you obtain your HR licence through our truck lessons, you must follow the Queensland Department of Main Roads and Transport laws, which allow you to drive:
A class MR vehicle.
A bus (more than 8t GVM with more than 2 axles) with or without a trailer of not more than 9t GVM.
A truck including a prime mover (more than 8t GVM with more than 2 axles) with or without a trailer of not more than 9t GVM.
An articulated bus.
A specially constructed vehicle, including a tractor(more than 8t GVM with more than 2 axles), with or without a trailer of not more than 9t GVM.
FAQ's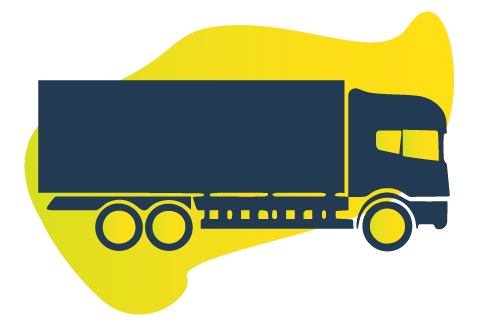 Get Heavy Rigid Enquiry
We'd love to hear your feedback or answer any questions you may have.
Please call or email for HR Licence Brisbane.